© Copyright Melissa Mederos
Citrus County is a gem on the Nature Coast. With that proclamation comes many exciting adventures and activities and residents and guests can all get engaged in!
Oh, spelunking we will go!  Peace Cave and Dames Cave (aka Vandal Cave due to its extensive graffiti) within the Citrus Wildlife Management Area of the Withlacoochee State Forest are two of seven of Florida's oldest and most secluded caves.  Finding the caves is the most challenging part.  These coordinates 28.709378°, -82.451328° will bring you to the trail's parking area on Hwy 491 in Lecanto.  The only sign for Trailhead 22 is a spray-painted peace symbol.  From there, it's about a one-mile hike.  Enjoy!  But be careful: keep track of your path, bring a good flashlight and bring a compass.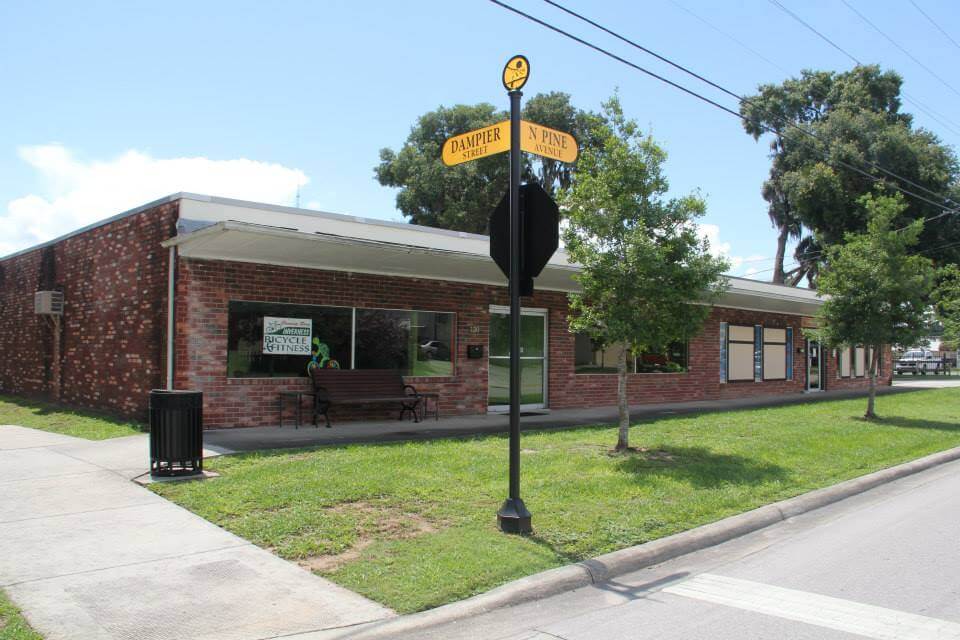 Cycling enthusiasts flock to Downtown Inverness, an award-winning bronze-level Bicycle Friendly Community, to enjoy the 100-mile Withlacoochee State Trail that runs through town and traverses three counties. Part of Florida's Rails-to-Trails system, the Withlacoochee and downtown Inverness is the locale of many bicycle events, including the prestigious Sunshine Grand Prix. Inverness Bicycle and Fitness owner Sherry Bechtel isn't just a business owner, she's a cycle enthusiast that's found a place to live and thrive among the fast-growing cyclist community in Inverness. Offering bike rentals, sales, service, and accessories, their staff prides themselves on building customer relationships and ensuring your experience is exceptional.
Native Floridians fondly call Floral City a 'slice of Old Florida'.  While the town intermingles the historic with the not-so-old, Floral City was aptly named for the colorful wildflowers that are still abundant today. Stately early 20th Century homes that still stand along the picturesque moss-draped tree canopy of oaks along East Orange Avenue (aka, Avenue of the Oaks) beckon you back to another era.  Every first weekend in December, time seems to stop for a couple of days as the town transcends into the holiday season with the Floral City Heritage Days, complete with horse-drawn carriage rides along the luminaria-lit avenue and tours of homes. There are also several shops and eateries along with the Floral City Heritage Museum, Florida Artists Gallery, country and hardware stores and historic firehouse.
© Copyright CVB Photography
Crystal River is a quaint coastal city at the heart of Florida's Nature Coast situated along the spring-fed Kings Bay, an inlet of the Gulf of Mexico. Although its population is only about 3,200 residents, Crystal River is known internationally as the "Manatee Capital of the World". The water of Citrus County is the only place where you can legally swim with manatees, and the most famous spot for this is the crystal clear Three Sisters Springs.
© Copyright Carol Grant Miles Saunders
There are many ways to get out on the water in Crystal River including boat tours, try out Crystal River Watersports offering a wide range of Eco Tours in and on the water around Crystal River, Indian River, and King's Bay. You can also dive a little deeper with manatee tours! Explorida Adventure Center is a top contender with their internationally known experiences – recently ranked Top 10 Bucket List Experiences in the Globe by Traveler's Choice! You can also experience our waterways at your own pace with kayak or paddleboard rentals. Hunter Springs Kayaks offers individual rentals or guided tours offering a relaxing 'one-with-nature' experience.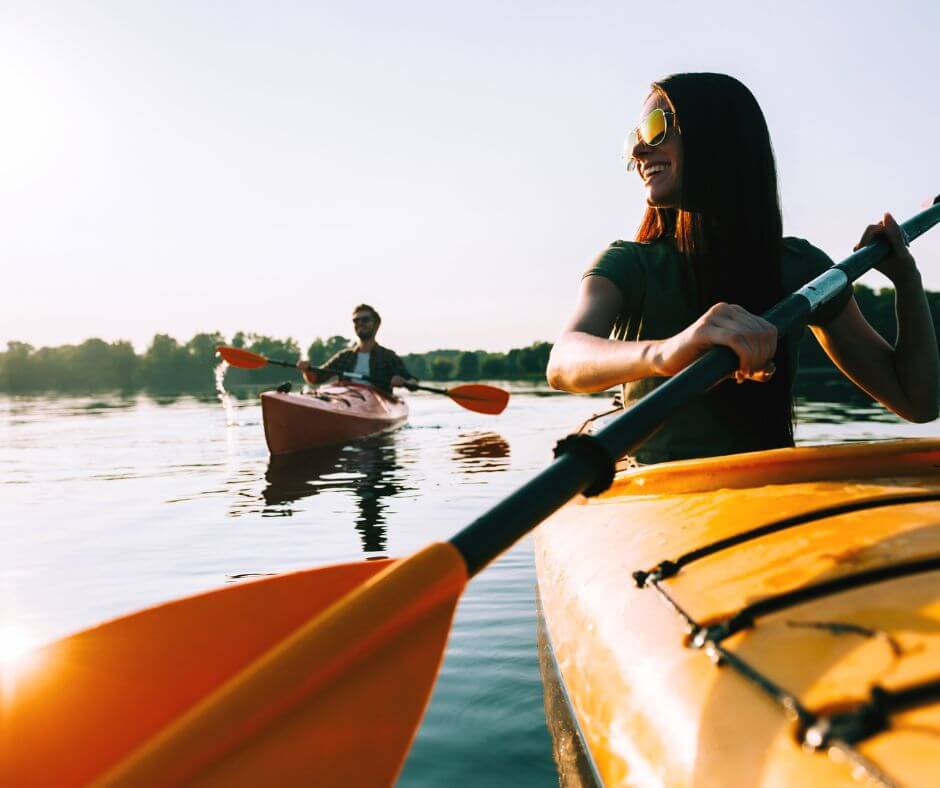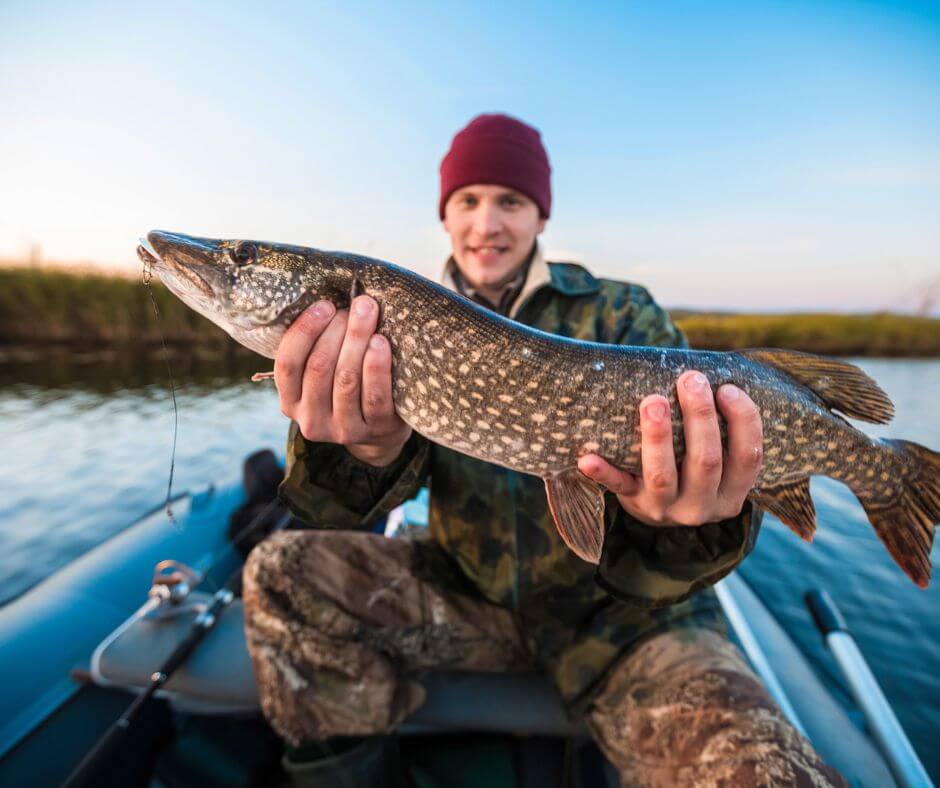 Homosassa remains a prosperous fishing, boating and water recreation community today.  In fact, it is a top sport fishing destination and working commercial fishing port. Extreme Fishing Habit Charters and Tours runs a variety of vessels and boat charters specially designed to give you the best experience on or in the waters whether you are fishing, taking scallop trips, diving, taking a sunset cruise, a trip to the springs or taking a scenic river cruise. We can also be your personal "Boat for Hire" for the entire time of your visit.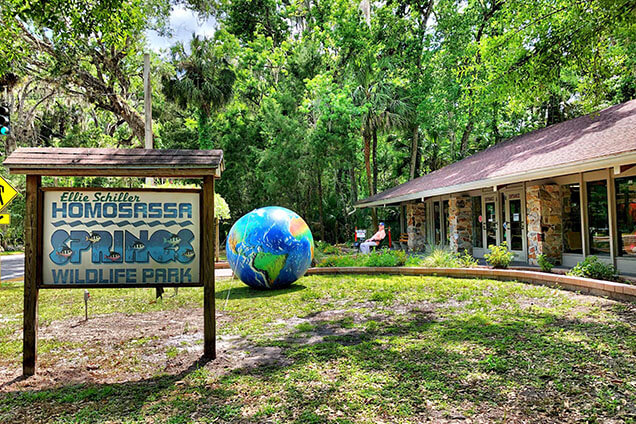 The locally adored Wildlife Walk at Homosassa Wildlife State Park Adventures brings guests on an exciting journey woven through their many animal exhibits. The park is home to alligators, black bears, red wolves, Key deer, flamingos, and whooping cranes each serving as their species' ambassador. All of the animal inhabitants are in the state park for the same reason: they are unable to survive in the wild on their own.
For more adventure opportunities