The Business Women's Alliance of the Citrus County Chamber of Commerce's mission is to empower and develop women through education, networking, mentoring and partnerships, and to promote opportunities for all women throughout Citrus County.
Through its scholarship program, the BWA supports female students in furthering their education in academic and career studies.
The BWA is composed of an active group of businesswomen - all Chamber members in good standing.
The BWA welcomes guests at our monthly general membership meetings. Check the Chamber's website for dates and locations.
Membership in the BWA is limited to 25 active businesswomen. Interested parties should attend a meeting or contact the Chamber for more information. Vacancies occur periodically.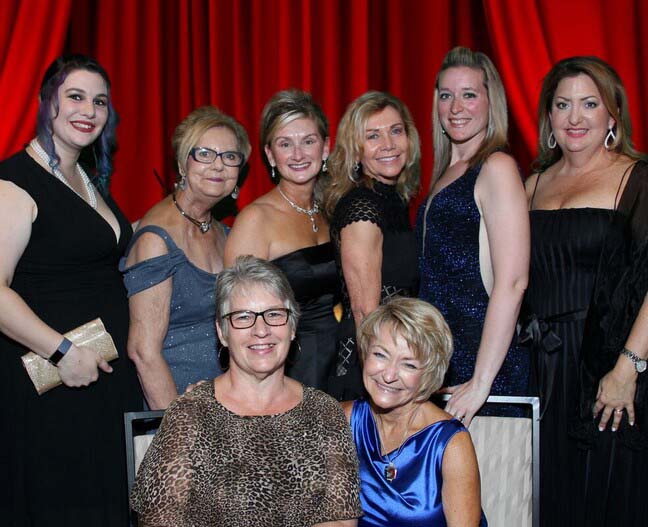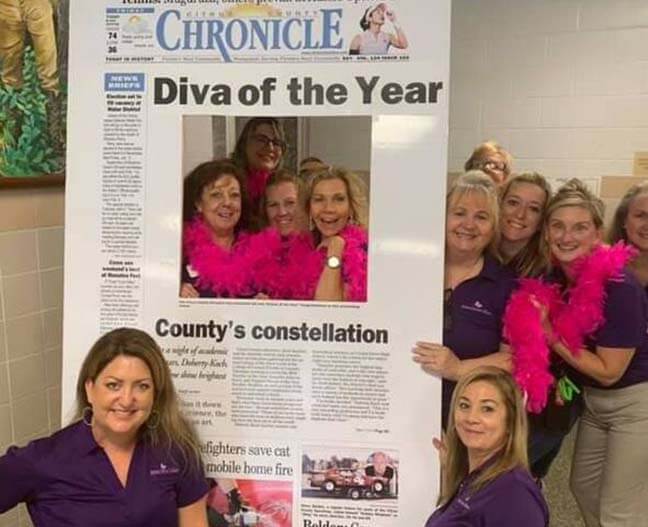 The BWA invites you to our networking and program events, which are open to the public. Dates of our upcoming events are on the Chamber's website or contact the Chamber directly.
Learn effective networking skills, connect with other businesswomen, establish relationships and develop business possibilities. The three networking luncheons help fund scholarships each year. Sponsorships are available to promote your business and/or organization.
Funded by our quarterly events, the BWA awards scholarships for academic and career studies to local high school seniors as well as Withlacoochee Technical College students.
With funds from the Penny Harvest jars placed at local businesses, the BWA assists women sponsored local non-profit organizations. Small, one-time grants are offered to further career education or employment opportunities.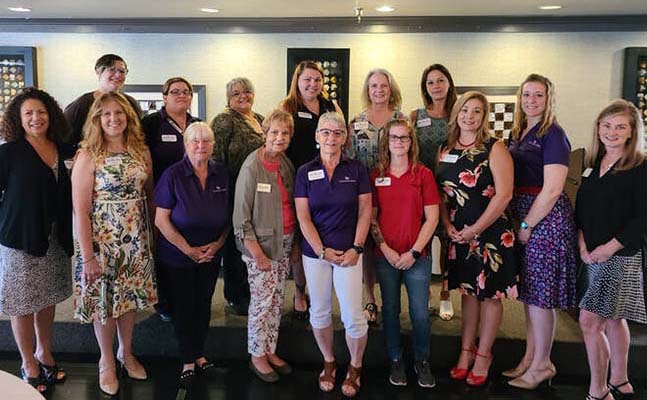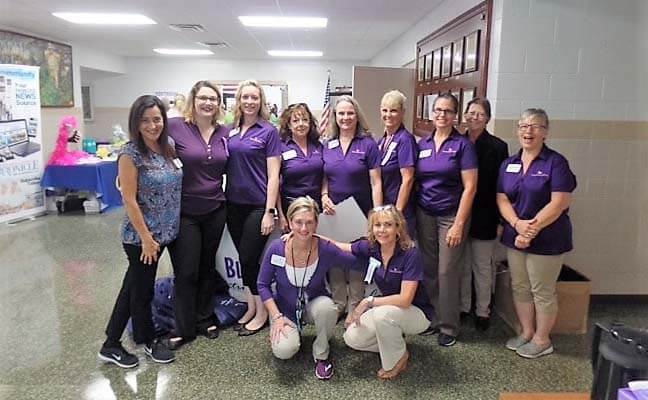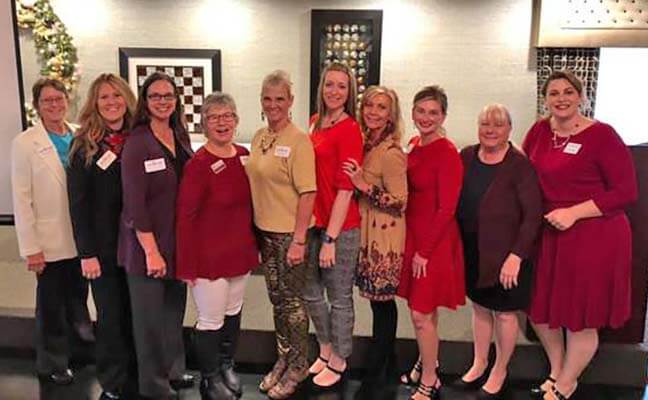 Chair
Deena Afflerbach
The Hagar Group
Co-Chair
Melissa Bowermaster
Executive Director
Jessie's Place - Citrus Co. Children's Advocacy Center
Chair
Rebecca Martin
Owner/Consultant
Chair
Jacky Moore
Branch Supervisor
Citrus County Library System
Co-Chair
Gwen Klaiber
Tangible Personal Property Manager
Citrus County Property Appraiser
Chair
Lorrie Hamilton
Market Leader
BB&T - Crystal River
Chair
Anne Farrior
Real Estate Agent
Exit Realty Leaders, Inc.
Co-Chair
Lorrie Hamilton
Market Leader
BB&T - Crystal River
Chair
Wendy Cash
Director of Advancement
Seven Rivers Christian School
Chairperson
Gwen Klaiber, Tangible Personal Property Manager
Citrus County Property Appraiser
​Co-Chairperson
Lindsay Platz, Branch Manager
Insight Credit Union - Inverness
Secretary
Jen Magradze, Owner
Fishcreek Glampground
Chamber Liaison
Corrine Sachewicz, Member Relations Manager
​Citrus County Chamber of Commerce
Financial Liaison
Megan Ennis, Owner
Citrus Lending, Inc.
Deena Afflerbach
The Hagar Group
Amy Amdahl
Owner/Operator/Publisher
Peddler's Post
Sunshine Arnold
Owner/Therapist and CEO
Salt Therapy and CASA
Tara Ballantyne
Owner/Tupperware
Janel Boshoff
Owner/General Manager
​Ace Handyman Services, Citrus County
Melissa Bowermaster
Executive Director
Jessie's Place - Citrus Co. Children's Advocacy Center
Wendy Cash
Director of Advancement
Seven Rivers Christian School
Rachel Cullen
President
Pheonix PEO Specialists, LLC
Anne Farrior
Real Estate Agent
Exit Realty Leaders, Inc
Rosa Langham
Laundry Supervisor
​CoreCivic
Lorrie Hamilton
Market Leader
BB&T Bank
Cynthia Lopell
Designer/Producer
CL22  Designs & Productions
Jacky Moore
Branch Supervisor
Citrus County Library System
Rebecca Martin
Consultant
Kim Newsome
General Manager
Office Max/Office Depot Inverness
​Michelle Slaughter
Business Manager
CoreCivic
Susan Quenelle
Program Director
​Friends of Citrus and the Nature Coast
Sherry Ward
Insurance Agent
Weinsuregroup
Colina Washburn
Office Manager
Washburn Roofing