Annual Crystal River and Inverness Christmas Parades
Lights, Camera, Christmas Magic! The 2023 Crystal River and Inverness Christmas Parade Theme is Christmas Movies!
Prepare to be enchanted as we dive into the captivating world of heartwarming holiday classics, nostalgic cartoons, and fun modern favorites. This year's theme brings together the very best of Christmas magic from the silver screen, inviting you to let your imagination run wild and embrace the spirit of cinematic cheer.
From the timeless wonders of "It's a Wonderful Life" or "A Christmas Carol," nostalgic cartoons like "How the Grinch Stole Christmas" and "Frosty the Snowman," or fun modern favorites that have captured our hearts in recent years such as "Elf," or "The Polar Express," there's a film for everyone to draw inspiration from.
Mark your calendars for December 2nd at 6PM in Crystal River and December 9th at 12PM in Inverness, as we turn our towns into a real-life Hollywood set. Join us for an unforgettable day filled with laughter, music, and the spirit of Christmas!
Remember, the magic starts with YOU!
We invite all community members, organizations, and businesses to join in the merriment and let their creative juices flow! Now is the time to unleash your inner filmmaker and start designing your show-stopping floats. Build scenes straight out of the movies, transform the streets into a vibrant, twinkling screen, and bring smiles to the faces of all who line the parade route.
Applications for floats are officially open! Whether you're a seasoned participant or a first-time entrant, we welcome all to be part of this joyous celebration. Let's come together as a community to create a magical tapestry of Christmas cinema that will be remembered for years to come.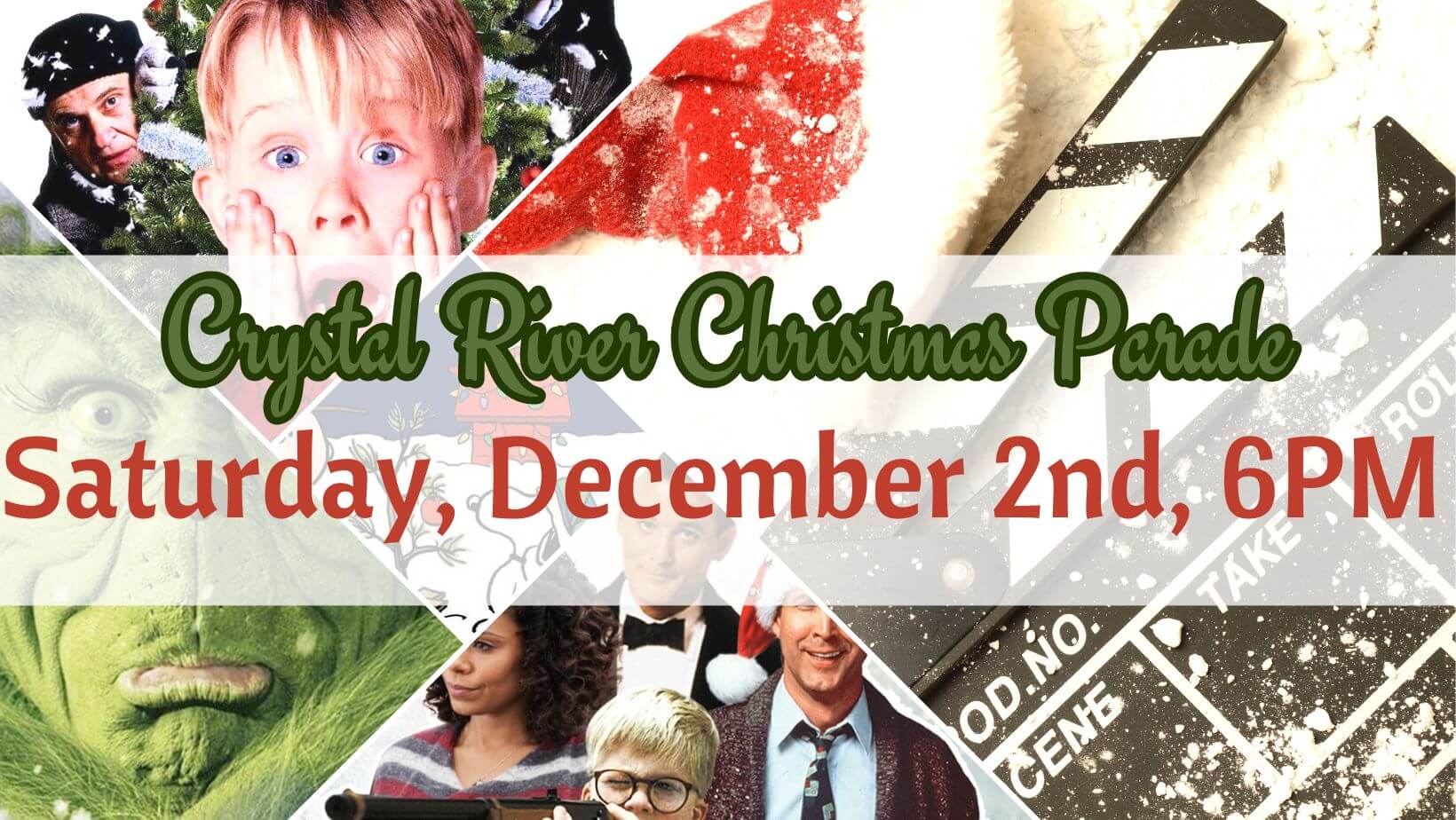 The Crystal River Christmas Parade will begin SOUTH of the intersection of HWY 44 at NW 3rd Street. The floats will begin their journey entering HWY 19 between Walgreens and Sara's Diner and exit at Paradise Point, just past Truist Bank. Spectators will be able to utilize BOTH sides of HWY 19 to view the parade floats from a safe distance. The parade is scheduled to begin at 6PM on December 2nd.
Traffic Detour Information:
North and South bound traffic on HWY 19 will be detoured between the HWY 44 intersection (across from La Casita Mexican Restaurant) through Martin Luther King Blvd (at the Winn-Dixie Plaza) beginning at 5PM, December 2nd. The closure is estimated to last through 9PM, December 2nd. Through-traffic can utilize Martin Luther King Blvd.
Additional Road Closures:
You can also expect the following downtown Crystal River roads to be closed to through-traffic from 3PM – 7PM: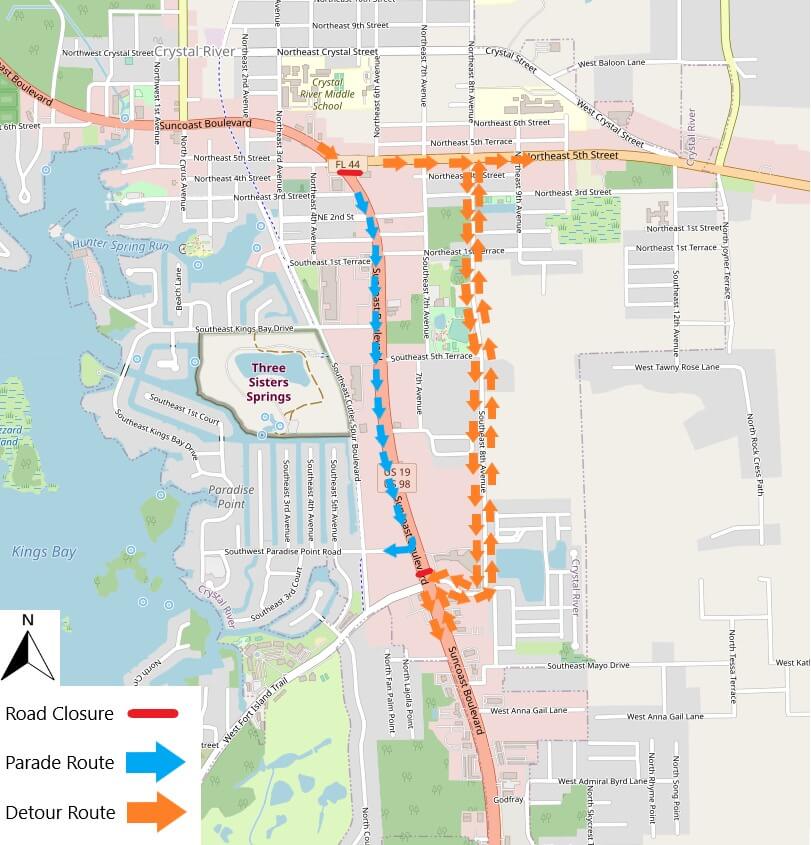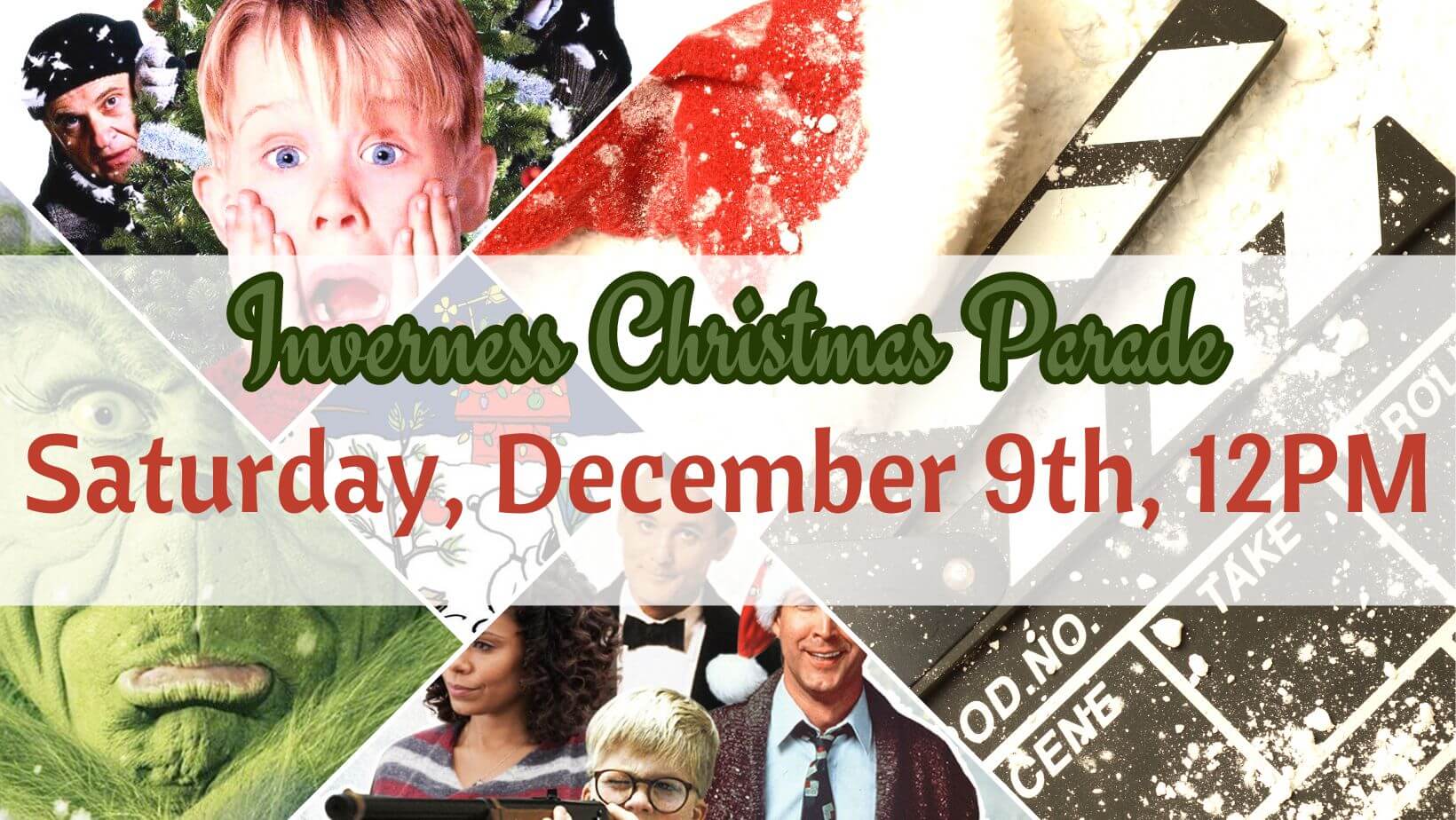 To View the Parade:
Park along W. Main St. beginning in the area of Cherry Ave. (Next to Taco Bell), the parade will enter W. Main St. by Dunkin Donuts and head east toward downtown Inverness, then turn off at E. Grace St. right after Mama's Kuntry Kafe. The parade will then follow Grace St. towards HCA Florida Citrus Hospital, following the curve to the right, turning left to continue on to Grace St., turning left on S. Line Ave., then turning right onto  W. Highland Blvd., ending at Citrus High School.
Traffic Detour Information:
Main Street will be closed from Hwy. 44 East to Montgomery Ave. All traffic will be detoured around Main Street via Montgomery Ave. and W. Highland Blvd. N. Apopka Ave., E. Dampier Street, and Dr. Martin Luther King Jr. Ave. will be closed; traffic will be detoured down E. Dampier St. to N. Seminole Ave. onto Tompkins St. Grace St. will be closed; all traffic will be detoured via W. Highland Blvd.
Gospel Island residents will use Zephyr Street and Tompkins St. to Hwy. 41 North.
Highlands South community can utilize alternate routes to 41 South by utilizing Hill Street and Inverness Blvd and Pleasant Grove Road by utilizing West Arbor Street.
Road Closures will begin at 10:45 AM and are estimated to last until 2:00 PM.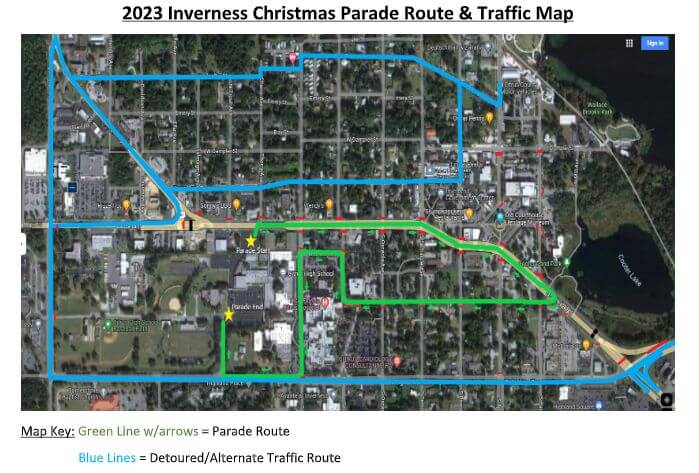 Thank you 2023 Parade Sponsor!